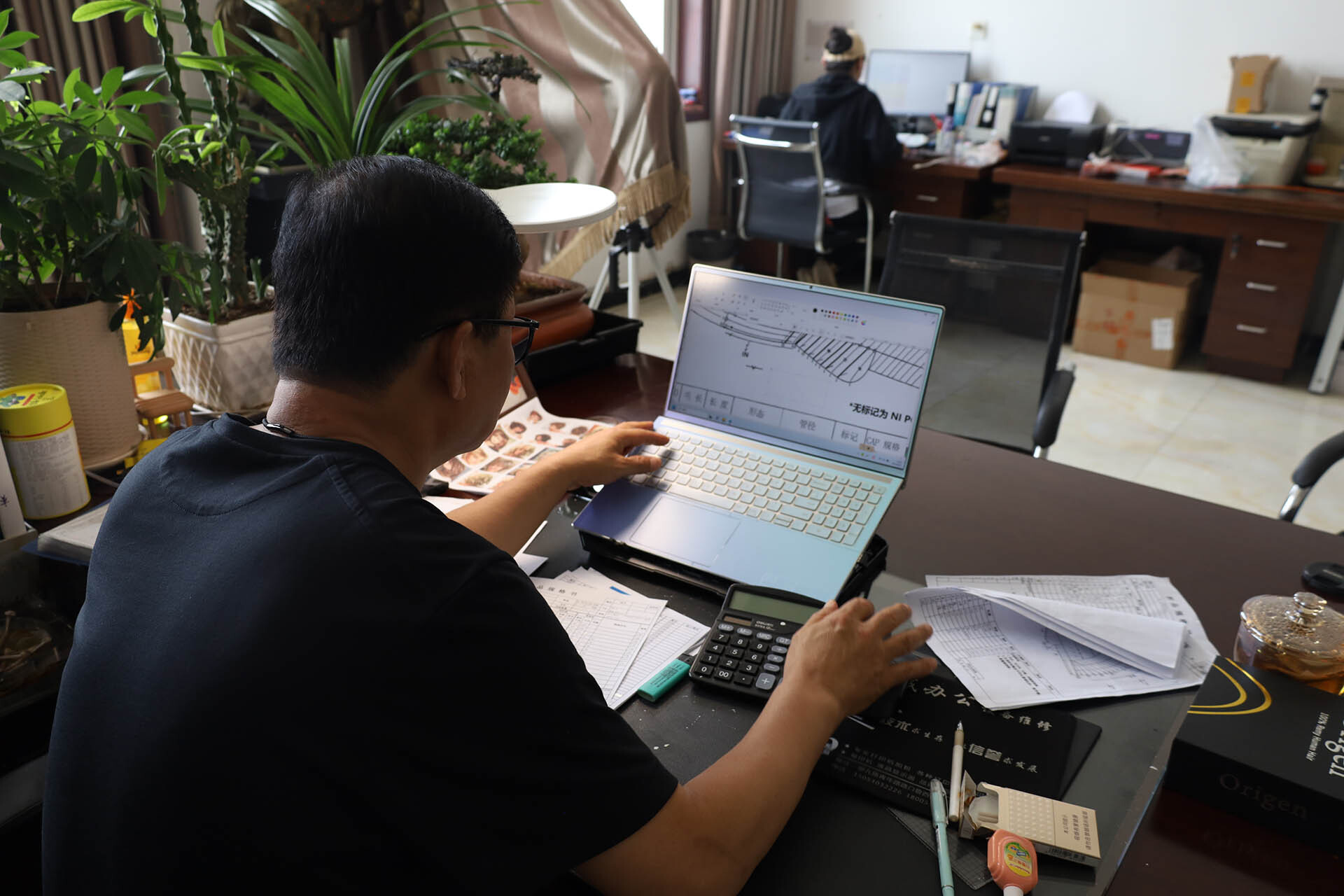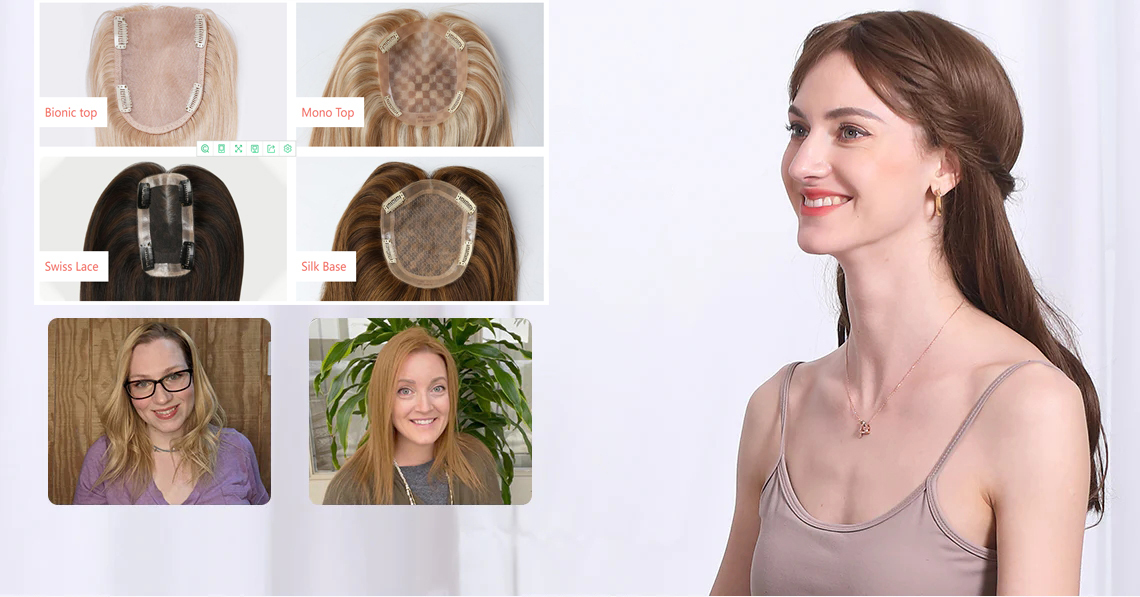 Toppers can not only help disguise areas of hair loss, but add the look of fullness to your existing hair. All of lilyhair toppers are a great solution for thinning hair and come in 100% human hair.
Our Bionic Scalp Topper is made with a brand new technology, which makes it more natural to wear.
It is 100% real human hair, not mixed with any other material. It can be washed,straightened, curled, trimmed or cut ,like your own hair.Easy to put in &clips hold securely,no tugging or pulling on your hair.
Meanwhlie, we have made improvements on the basis of our Bionic Scalp Toppers, so it is more durable than others.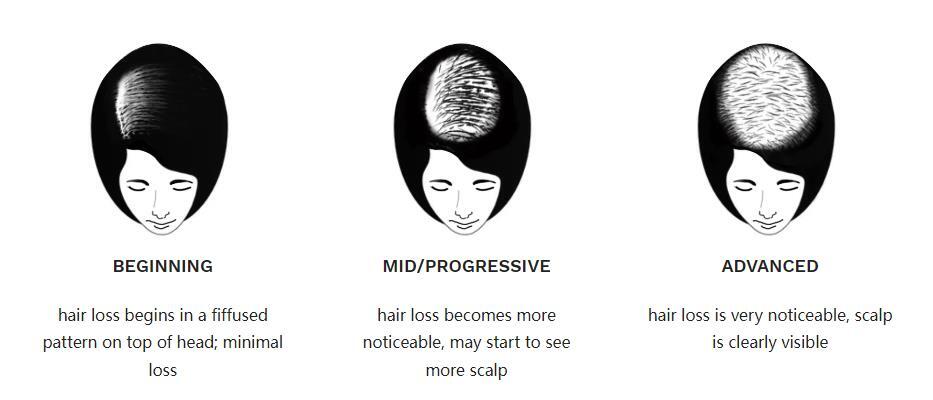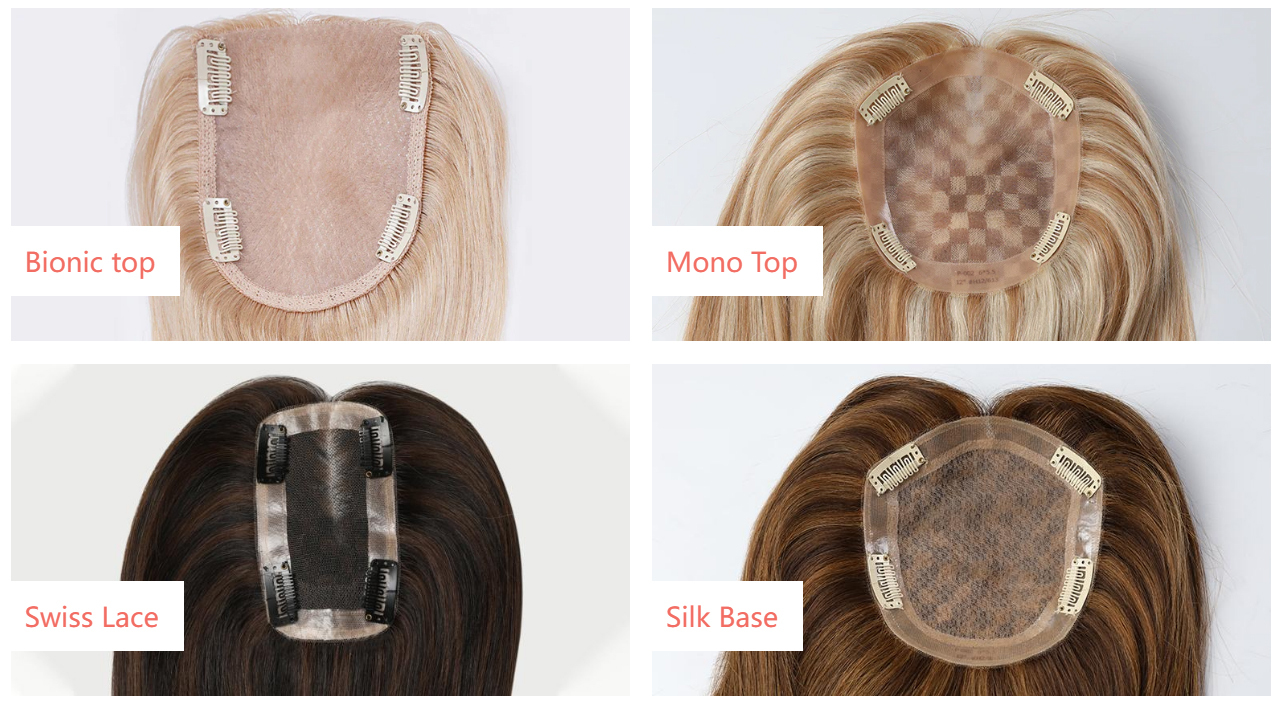 Bionic Scalp Toppers Types For You To Choose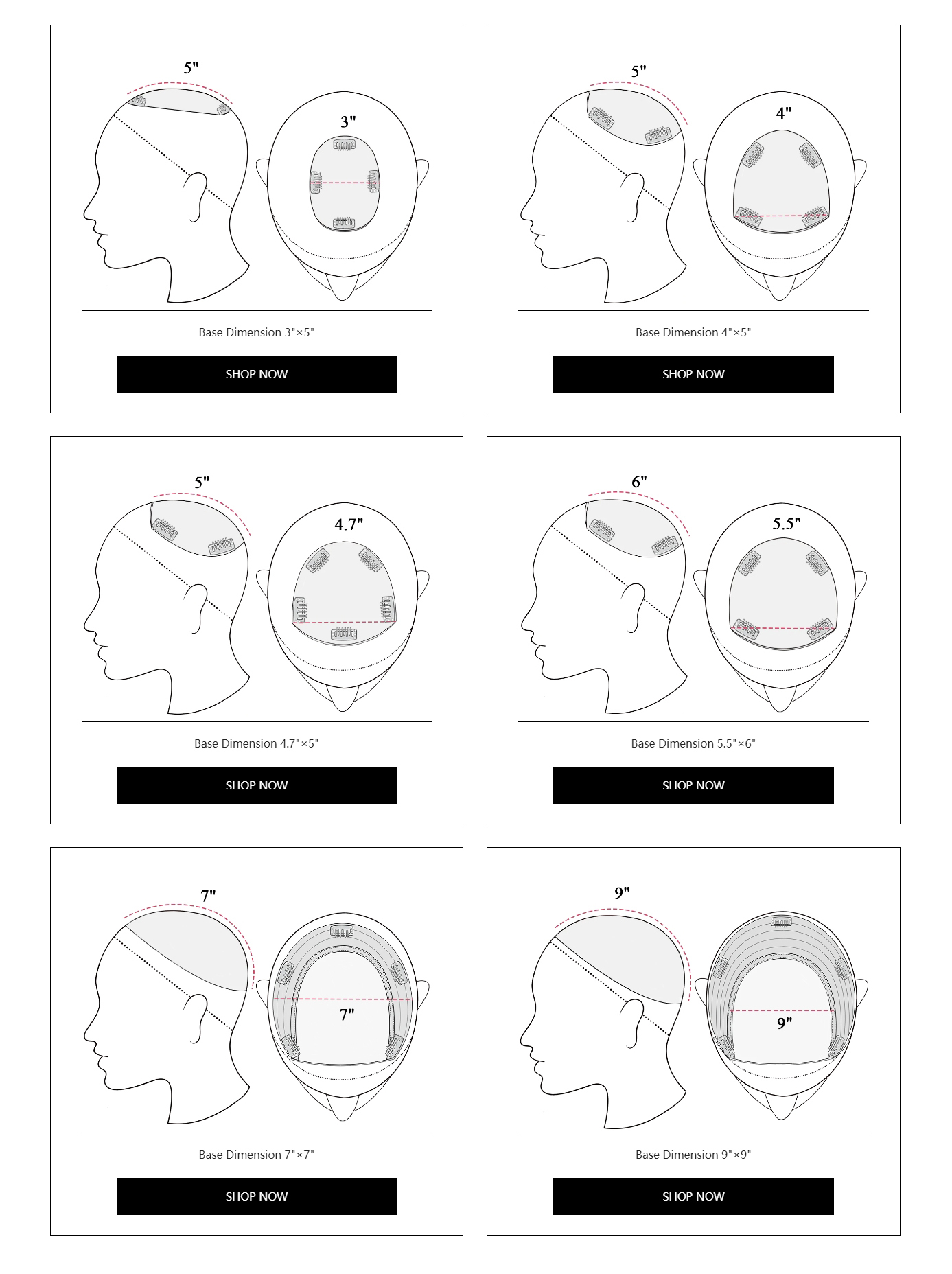 What are the differences between Bionic Single Silk Top, Swiss Lace Base, Mono Base and Silk Base?
In our topper collection, there are four different base types for you to choose from, including Bionic Single Silk Top, Swiss Lace Base, Mono Base and Silk Base. Base material is one of the important factors that need to be taken into consideration while choosing a topper. In order to choose the most appropriate one, you need to identify the characteristics of each base and the differences between them.
1. Bionic single silk top. Bionic single silk top is made with a brand-new technology. Compared with traditional single silk top, it is more realistic looking with no short hair and no knots and is more durable. It's a must-have choice if you desire a more natural-looking and durable hair topper.
2. Swiss Lace base. Swiss Lace base is soft, undetectable and breathable, so it's great option for those who expect a natural look and soft feeling. The major strength of Swiss Lace base is that it's breathable even in hot weather.
3. Mono. Mono base can hold the shape perfectly and the hair knots are less visible because of its tight weave. Mono base is more durable than Swiss Lace base. For people who care about the durability of your hair topper, we also highly recommend Mono base toppers.
4. Silk base toppers. Silk base is soft, light, easy to install, and mimics your own scalp. The hair knots are almost completely invisible between the layers because silk base is made from one piece of fabric and one piece of lace fabric, and easy parting of hair can be achieved. Its limitation is that it is not as breathable as lace and mono.
Features of the four base types are summarized below:
Durability: Bionic Base > Silk Base > Mono Base > Swiss Lace
Scalp Imitation Degree: Silk Base > Bionic Base > Mono Base > Swiss Lace
Cost Performance: Bionic Base > Mono Base > Swiss Lace > Silk Base
Recommendation Level: Bionic Base > Mono Base > Silk Base > Lace Base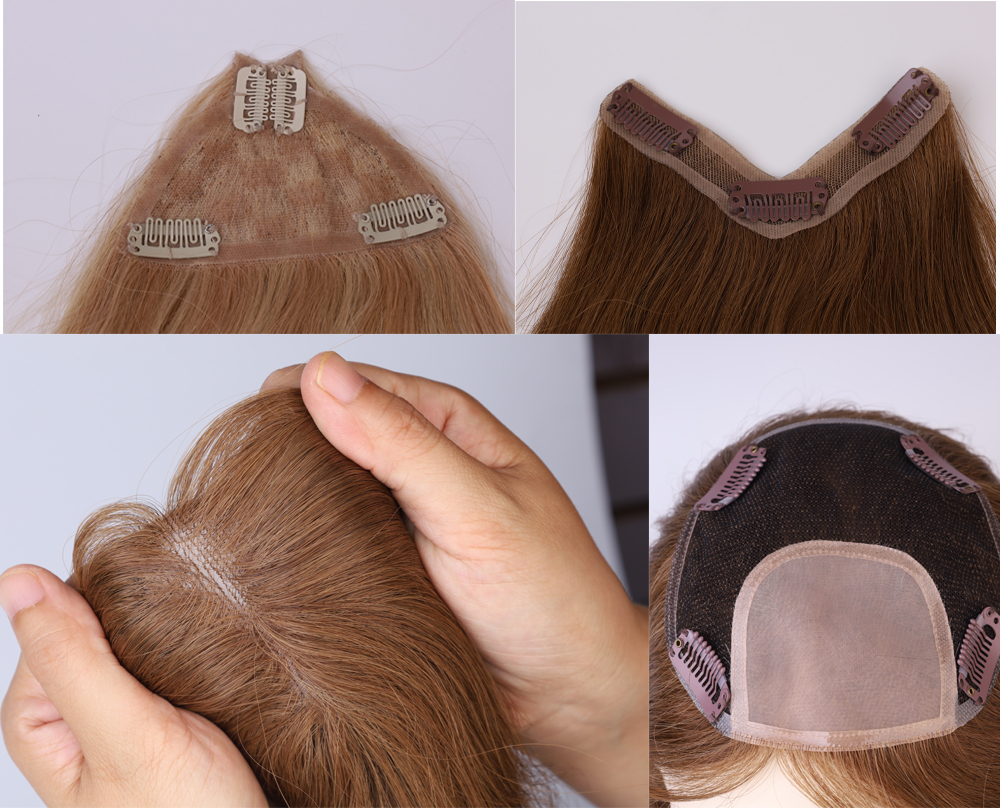 MONO TOP TYPES FOR YOU TO CHOOSE